Prenzie Players Present: All's Well That Ends Well
By William Shakespeare
Directed by Catherine Bodenbender
October 2017
"…a rare and fascinating concept that utilizes a tight ensemble cast in an uncommon, intimate setting. The blend results in a shrewd and industrious production of one of Shakespeare's less-produced comedies."
–Jeff Ashcraft, River Cities Reader
Bertram leaves home, first to be a courtier to the King of France and then to be a soldier for the Duke of Florence. But he can't seem to escape Helen, who insists that she be his wife. Does she have a rightful claim to Bertram's heart and hand? Why does Helen continue to pursue him after he rejects her? And how far is "too far" when someone is trying to take control of their life?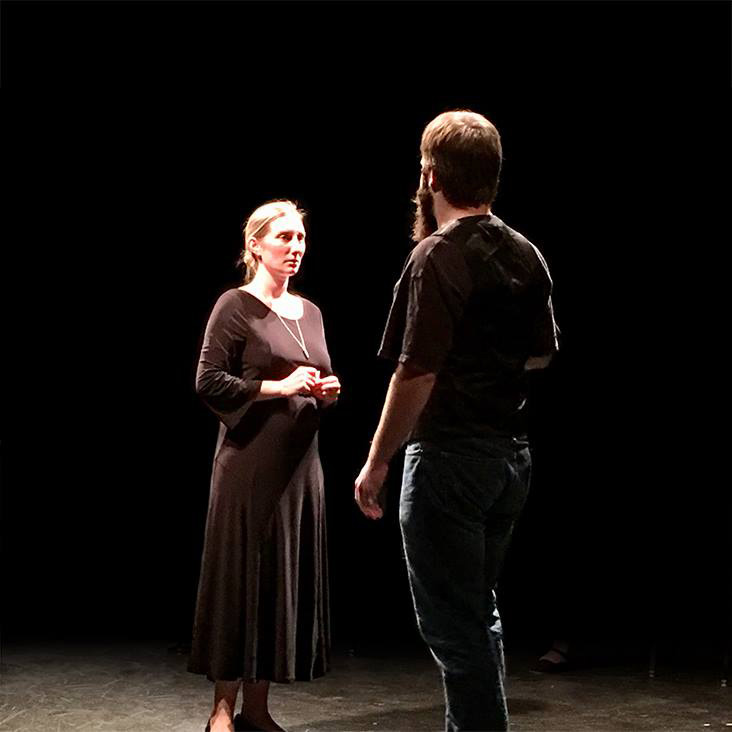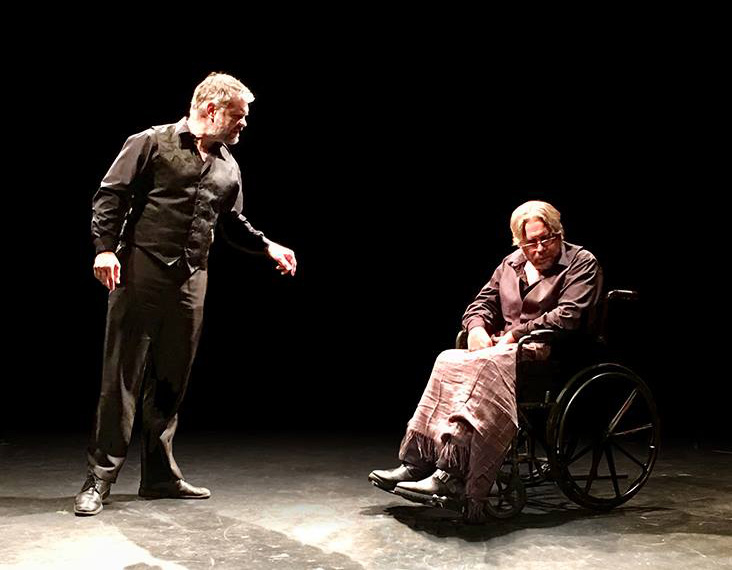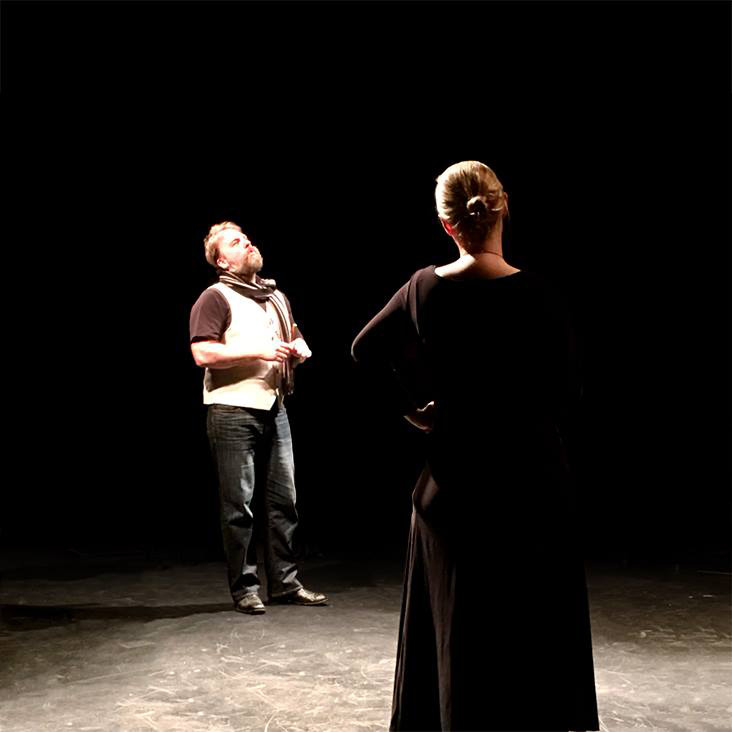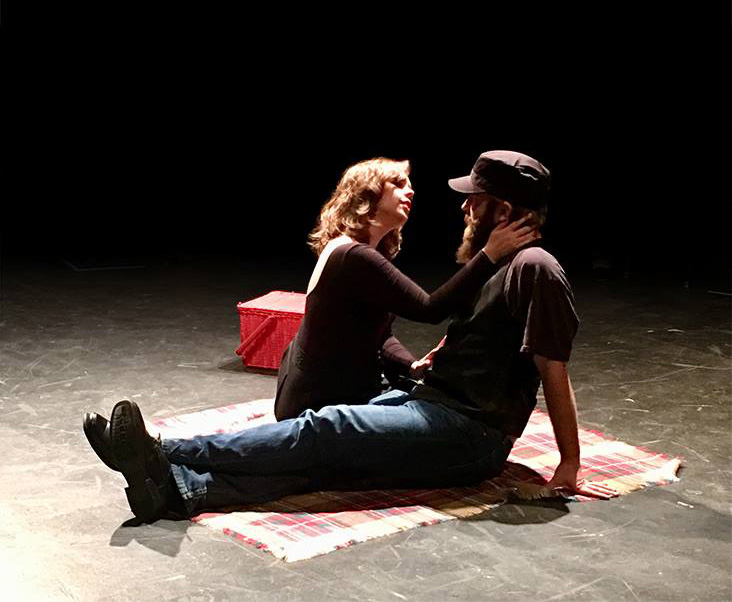 Promo Poster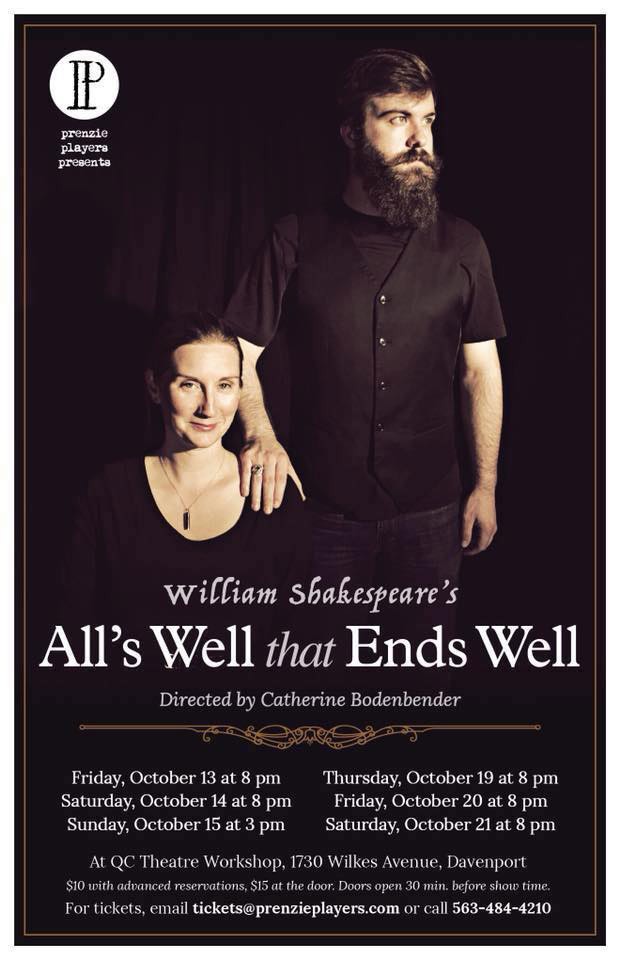 The Cast
Angela Rathman
The Countess of Rousillon, mother to Bertram
Andy Curtiss
Bertram, Count of Rousillon
Andy Koski
Lafeu, a French nobleman
and
The Duke of Florence
Stephanie Burrough-McFarren
Helen, daughter of Gerard de Narbonne
Adam Michael Lewis
Parolles, companion to Bertram
Matt Moody
The King of France
and
Escalus, son of the Duke of Florence
Mattie Gelaude
The Nurse to the King of France
and
Diana, a maiden of Florence
Nathan Klaus
Dumain, a young French nobleman
Mischa Hooker
Longeville, a young French nobleman
Beth Woolley
Rinalda, steward to the Countess of Rousillon
and
Berowne, a young French nobleman who joins the Duke of Florence in battle
Introducing
Denise Yoder as
The Widow of Florence, mother to Diana
---
The Crew
Director: Catherine Bodenbender
Producer: Jake Walker
Light Designer: Jesse Mohr
Graphic Designer: Nathan Klaus
Front of House: Jeremy Mahr
---
Special Thanks
The Deere-Wiman House
The Butterworth Center
Aaron E. Sullivan
Lis Athas
Kitty Israel
QC Theatre Workshop
If you would like to be informed about all things Prenzie Players, join our mailing list by clicking the subscribe button!